Find the fun at The Interlock from our rooftop acre in the sky to tech infused mini-golf, block parties and more.
Find the fun at The Interlock from our rooftop acre in the sky to tech infused mini-golf, block parties and more.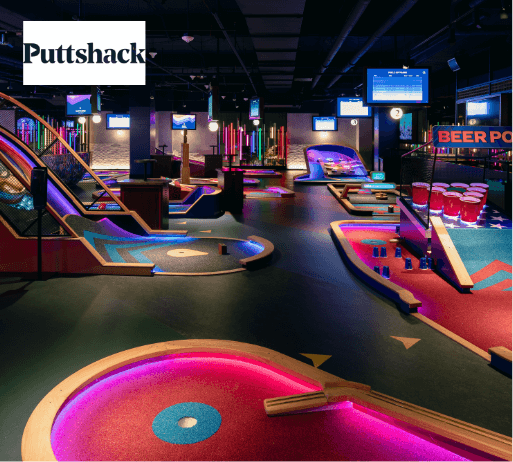 Puttshack is an upscale, tech-infused mini golf experience that's redefining mini golf for the next generation. Puttshack leans on its ground-breaking technology to elevate the game, while also serving up world-class food, full bar and straight vibes.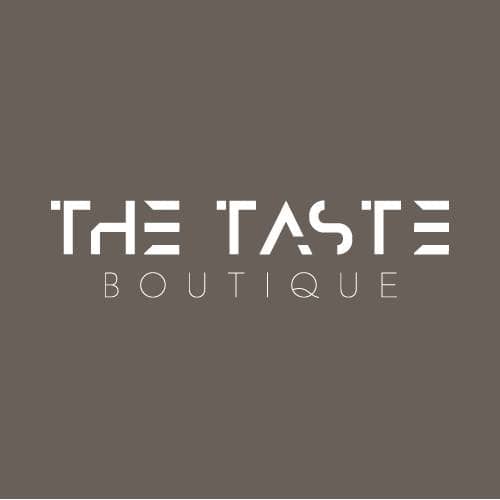 The Taste Boutique is a discerned lifestyle store offering a curated collection of ready-to-wear clothing, accessories, home décor and elevated gifts, for tasteful, thriving individuals.

At Lovesac, we believe products should be built to last and designed to evolve, freeing you to love the way you live.
We are a technology driven company that designs, manufactures and sells unique, high-quality furniture derived through its proprietary Designed for Life® approach which results in products that are built to last a lifetime and designed to evolve as our customers' lives do. Our current product offering is comprised of modular couches called Sactionals, premium foam beanbag chairs called Sacs, and their associated home decor accessories including our latest innovation, Sactionals StealthTech Sound + Charge.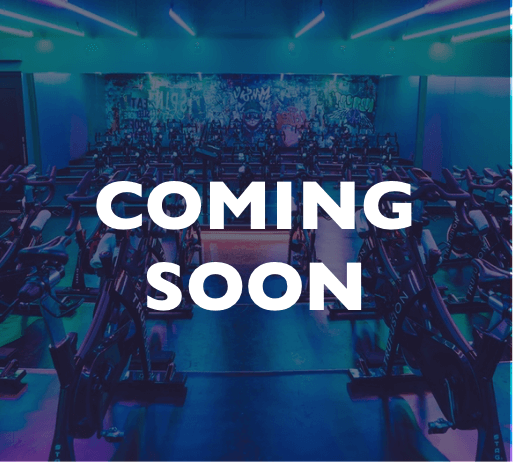 An all encompassing fitness and yoga boutique with five studios under one roof with everything from cycles to hot yoga, unheated yoga, barre, Pilates and more.
Experience the world's most advanced virtual reality at Sandbox VR. This socially immersive gaming experience combines full-body motion capture and high-quality haptics to provide unprecedented realism and complete immersion that's not possible with home VR systems or other location-based VR venues.
Groups of up to six friends freely roam the VR space together, exploring exclusive virtual worlds and relying on each other to succeed in games specifically designed to be social experiences. When you play, you feel like you've been transported into your own action movie.
Come experience why Sandbox VR has been rated 4.8 out of 5 stars by tens of thousands of guests worldwide.
Sandbox VR is perfect for outings with family and friends, including birthday parties and group events.
Located on the roof of The Interlock in West Midtown, Rooftop L.O.A. (Leave of Absence) is a 38,000-square- foot rooftop consisting of a full-service Restaurant, a 1,200-square-foot resort-style Pool heated by solar power and featuring cabanas and an indoor bar, as well as the Grove, a garden-inspired outdoor bar and 150-person covered event pavilion.
Since 2012, Vida-Flo has been the pioneer in the IV Hydration and Vitamin Infusion industry. Vida-Flo was created to help people achieve the goal of a physically well-conditioned and healthy lifestyle.
You might escape… You will have fun! Here's how it works: find clues, solve puzzles and complete a mission. Each escape game has multiple rooms to explore. Choose from a variety of themes and difficulties. Ask your Game Guide for as many hints as you want! No penalties, no judgment.
SuitShop is the premiere destination for affordable, size- and gender-inclusive, and yours-to-keep suiting. Made for everybody and every occasion SuitShop offers the first and only coordinating collection for men, women, nonbinary individuals, and kids. Complete with quality to love, sizing made simple, and caring customer service, SuitShop delivers the ultimate suiting experience to get you looking and feeling your best.
Want to be the first to know? Sign up for our newsletter for the most up to date events & promotions.