Will Open This Spring Atop The Interlock
Located on the roof of The Interlock in West Midtown, Rooftop L.O.A. (Leave of Absence) is a 38,000-square-foot rooftop consisting of a full-service Restaurant, a 1,200-square-foot resort-style Pool heated by solar power and featuring cabanas and an indoor bar, as well as the Grove, a garden-inspired outdoor bar and 150-person covered event pavilion. Led by Culinary Director Joseph Trevino, the Restaurant will feature coastal European cuisine for dinner, brunch, and late-night. The Pool and indoor pool bar accommodate over 200 people with sun loungers and private cabanas, food and beverage service, and a rotation of events and programming. Equipped with state-of-the-art green technology and operated by Slater Hospitality, the 21+ rooftop experience is Atlanta's retreat to the extraordinary.
Stay in the loop with L.O.A. on Instagram, Facebook, and rooftoploa.com.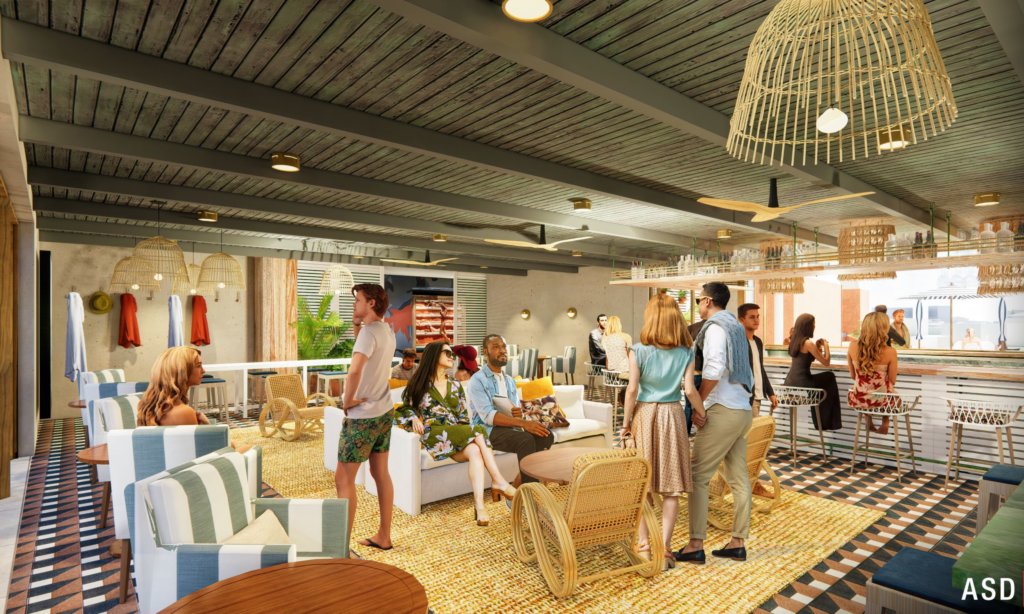 Want to be the first to know? Sign up for our newsletter for the most up to date events & promotions.